Committee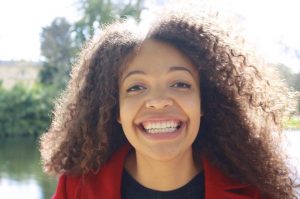 Hannah Chukwu
President
hannah.chukwu@worc.ox.ac.uk
Hello! I'm Hannah, this year's President of Worcester JCR, and my main role is to represent Worcester's undergraduate student body to college management and the wider university as a whole – so feel free to come and contact me with any ideas or concerns about the wonder that is Worcester and I will make sure that your voices are heard. I'll chair JCR motion meetings throughout the year, and help the JCR committee to co-ordinate all of the amazing events that make up our yearly calendar. My door is open anytime for suggestions, worries, or just as a general first point of contact if you are unsure of where to turn – don't ever hesitate to come and find me!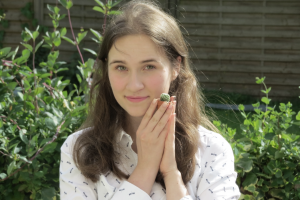 Anne-Marie Downes
Vice-President and Treasurer
anne-marie.downes@worc.ox.ac.uk
Hey guys! I'm Anne-Marie, JCR Vice-President and Treasurer. As the title suggests, I have two main roles. First off, I'm on hand if Hannah, this year's amazing President, can't be around, and I assist in liaising between the JCR and college. I also keep the JCR funds in order, making sure that the various teams have the funds they need at the right time, and that the books are always balanced.
Feel free to email me about any questions, and my door will be open for a chat about anything on your mind once you're here. I'm excited to meet you all!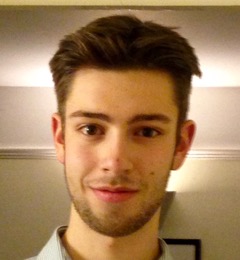 Tom Reershemius
Secretary
tom.reershemius@worc.ox.ac.uk
Hi! I'm Tom and I'm JCR Secretary. My role involves taking minutes at all JCR motions and committee meetings, as well as meetings we have with college staff (the JCC and JDC). I also send out emails with info about what's going on in college and at uni, some of which is important, so please do read them even though you will probably get tired of the volume very quickly! Feel free to email me if you have any questions about motions, meetings or events, or if you want me to send something out for you or propose a motion.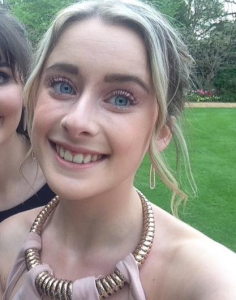 Lucy Buttler
Access, Admissions and Careers Rep
alice.campbell@worc.ox.ac.uk
Hey! I'm Lucy and I'm your Access, Admissions and Careers rep. One of my main roles is to raise awareness of and participation in Access events – if you are interested in outreach, I will be at the Worcester Freshers' Fair and you can sign up to the access mailing list. I will be organising careers events, which will include one targeted at those applying for graduate schemes and internships, and hopefully another targeted at CVs and cover letters. My other primary job is recruiting student volunteers to stay during the interview period, and organising social events for the candidates. If you have any questions or would like to get involved with the different Access opportunities that are available, drop me a facebook message/email! Xxx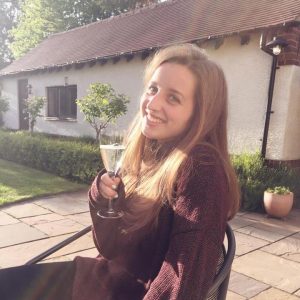 Anne Devereux
Female Welfare Rep
anne.devereux@worc.ox.ac.uk
Hi, I'm Anne and I'm the female welfare rep, a role which is part of the wonderful welfare team made up of myself, Zach and the peer supporters. Our job is to generally look out for all students' wellbeing, and to be there as a first port of call for anyone who would like to talk through an issue or problem they're facing of any size. We'll be there in Freshers' Week to help everyone settle in and feel welcome, putting on events such as chilled film and games nights for those who've had enough clubbing! Throughout the year we hold peer support drop in sessions and the much loved weekly Tea at 3 – free food and a chance to relax in the JCR. Please feel free to get in contact anytime, including with any pre-Freshers' Week worries, or at any time throughout the year.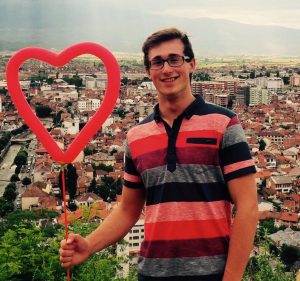 Zach Smith
Male Welfare Rep
zachariah.smith@worc.ox.ac.uk
Hey, I'm Zach, this year's male welfare rep! I'm here to do all I can to make sure everyone in college gets the most out of their time at Worcester, working with the amazing Anne and the brilliant team of peer supporters to provide support for anyone who wants it, whatever the size of the problem, and to put on welfare events throughout the year. Regular peer support sessions allow a chance for anyone to come along and drop in, whatever you want to talk about, and of course we're also here any other time you need us, whether you'd like a personal discussion, help navigating the university support services, or want to get in touch with college staff. Oxford can without doubt be a stressful place but can also be such an amazing experience and the welfare team are in your corner whenever you need us to help make sure you get as much out of it as you can!
Louis Walker
Food and Bar Rep
louis.walker@worc.ox.ac.uk
Hi! I'm Louis, 2nd year PPEist and JCR Food and Bar Rep. Happy to answer any questions you might have about hall, formal hall, special events, or the bar. Please always pass on any suggestions you have for eating / drinking arrangements at Worcester and I'll do my best to help put them in place!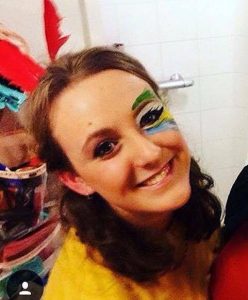 Ella Duffy
Entz Rep
ella.duffy@worc.ox.ac.uk
Hey! I'm Ella Duffy and I'm Worcester JCR's Entz rep. My job is basically to make sure there's a full social calendar of fun events each term. I work with the other two Entz team members to organise the classic 3 BOPS (spectacularly fantastic themed parties in the bar) each term as well as things like Pink Drinks and fortnightly pub quizzes. I also work with the local clubs to make sure you always know where to go for a good night out 😊 Don't hesitate to get in touch if you have any event ideas! Can't wait to meet you all xox
Toby Stables
Entz Secretary
toby.stables@worc.ox.ac.uk

Will Woods
Entz Treasurer
william.woods@worc.ox.ac.uk
Hi, I'm Will your entz treasurer this year, my job is to look after the entz budget and make sure it gets spent in the best way. Ella, Toby and I, as a team are basically here to make sure everyone has fun. We will organise events like pink drinks, quizzes and various parties throughout the year. The college events are always a great fun so make sure you get involved.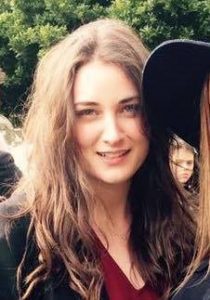 Antonia Murray
Sports Rep
antonia.murray@worc.ox.ac.uk
Hey I'm Ant – your JCR sports rep. My main jobs are to manage the sports budget, organise college varsity and make sure everyone has the opportunity to get involved with sport. First timers are always welcome to try something new and you are sure to have fun, make new friends and stay fit! Please don't hesitate to get in contact if you have any questions about sport at college or university. X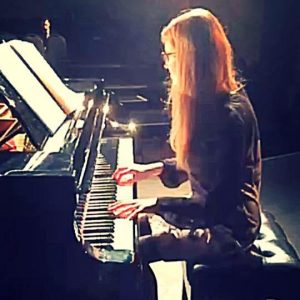 Elspeth Manders
Arts Rep
elspeth.manders@worc.ox.ac.uk
Hi, I'm Elspeth, the JCR Arts Rep. I am in charge of organising events such as Open Mic nights, Worc in the Park, art exhibitions, poetry evenings and comedy nights. I will also be running sessions such as crafting, cake decorating, colouring in, life drawing (and more!) to enable you to embrace and explore your creative side. I am always on the lookout for performers of any genre for events, and am keen to promote your own creative endeavours in the Woosta Source. Do get in touch!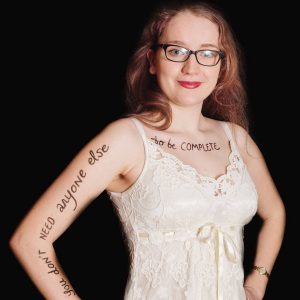 Hanna Arndt
Equal Opportunities Rep
hanna.arndt@worc.ox.ac.uk
Hey, I am Hanna and I'm the Equal Opportunities Representative. I am here to promote equality, inclusion, visibility and awareness. To make sure everybody's interests are represented in the JCR, I cooperate closely with the equal opps subcommittee consisting of BME Officer, Women's Officer, LGBTQIA+ Officer, Disability Officer and International Student Officer. If you are facing problems with discrimination or prejudice within college, come talk to me or the corresponding Equal Opps Officer. Check out the Equal Opps Sub Committee page for more information.

Midge Mazzier
Charities Rep
imogen.mazzier@worc.ox.ac.uk

Naomi Chapman
Environment and Ethics Rep
naomi.chapman@worc.ox.ac.uk

Hey! I'm Naomi and I'm the Environment and Ethics rep for the JCR. E&E is mainly about dealing with the college and making sure they're doing their best for the planet, but also encouraging you guys to take part in Uni environmental schemes for cool prizes like ice cream and money. Wooo! There's also an edible garden which it's my job to organise – so if you wanna get involved with gardening as a de-stressing method, or have any questions or ideas, do not hesitate to get in touch!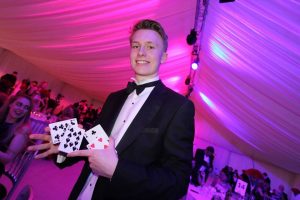 Cameron Conn
Computing Rep
Hi there! I'm Cameron, your JCR Computing Rep. My basic roles are: sorting out any computing issues that any of you might have, maintaining the JCR webpage, attending computing committee meetings and, most importantly, making sure the print room is stocked up with plenty of paper! If you have any computing issues please get in touch.
Sophie Drake
OUSU Rep
sophie.drake@worc.ox.ac.uk
I'm Sophie, and I'm your OUSU rep for this year. This means that I'm the college's representative for the student union, which is the official body for students to make themselves heard and try and improve your university experience. I attend regular council meetings, and will keep you up to date and informed about all things OUSU. If you have any questions about this, or would like to get involved, have a look on the website http://ousu.org, or feel free to email me at sophie.drake@worc.ox.ac.uk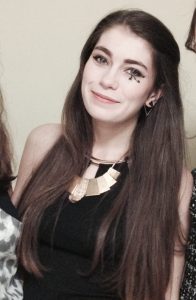 Caitlin Kelly
Freshers' Rep
caitlin.kelly@worc.ox.ac.uk
Hey, I'm Caitlin, the Freshers Rep for the College. My job is to organise all of freshers week up to matriculation and make sure the freshers have a great first year! If you have any questions or queries about being a freshers at Worcester or any ideas about improving it please let me know.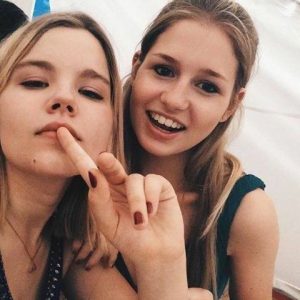 Libby Michell
Housing and Internal Affairs Rep
olivia.michell@worc.ox.ac.uk
Hi I'm Libby, your Housing & Internal Affairs Rep. I'm basically here to liaise with the staff if anyone has any problems with their accommodation and ensure a reasonable solution is found as soon as possible. I also organise the all the accommodation ballots to make sure everyone is happy with where they're living each year. One of the best things about Worcester is that you can live in all three years, giving the college a great community feel! Moreover ensuring you receive the best prices and best accommodation is a huge priority so I'll be sure to make this happen. If you ever have any enquiries, feel free to drop me an email.

Cheryl Eggleston
Woosta Sauce Editor
cheryl.eggleston@worc.ox.ac.uk
Hi, I'm Cheryl and I'm editor of the college paper, the Woosta Source. It's published four times each term, and it's a great way of keeping up with college news and gossip, as well as being a platform for Worcester's wonderful journalists, poets, and artists to show off their talents. Anyone is welcome to contribute and there's plenty of room for new ideas.