Freshers' Committee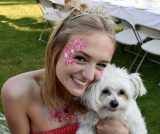 Grace Albery
Freshers' Rep
grace.albery@worc.ox.ac.uk
Hi, I'm Grace and I'm in charge of all things freshers! My role is to organise the whole of freshers week and to ensure that freshers have a great start to their time at Oxford. If you've got anything you want to ask before or after starting Oxford, don't hesitate to send me a message!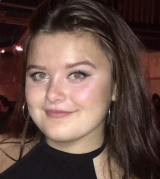 Molly Willars
Freshers' Treasurer
molly.willars@worc.ox.ac.uk
Hey! I'm Molly, a second year mathematician and your freshers' treasurer! I manage the budget for the week and will be around selling freshers tickets in the week and helping organise any freshers events! Please feel Free to come and say hi and ask any questions so you have the best time at Worcester!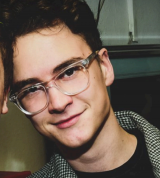 Dafydd Alexander
Freshers' Artz
dafydd.alexander@worc.ox.ac.uk
Hey, I'm Daf, a second year Fine Art student and I'm this year's Fresher's Artz Rep. I'm basically responsible for making freshers a bit more aesthetically pleasing; designing the freshers stash and organising this here fresher's pack. I'm always around to give arty and non-arty advice or if you have any questions about the music scene at Worcester, free to give us a shout!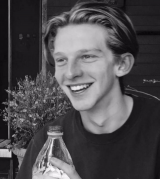 Louis Cunningham
Freshers' Entz
louis.cunningham@worc.ox.ac.uk
Hi, I'm Louis and I will be your freshers Entz rep! This
basically means that I will be trying to make sure that there are loads of activities for you all to get involved in throughout freshers week! Hopefully there will be something for everyone but I really encourage you to give anything a go, even if it's not usually up your street! The events should be loads of fun, from the opening night party to the Worcester freshers fair, there is always something to keep you occupied! There is always also chance to have a calmer and more relaxed time with events like the film and games night in the JCR. I will be around all week so come and ask me anything you want, I'm always happy to help! In the meantime, have a look at the timetable that Grace has organised for more information and buy your ticket bundles asap! If you have any questions, feel free to add me on Facebook and drop me a message or send me an email whenever! See you all in October!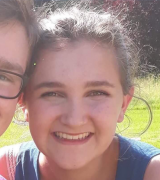 Laura Durston
Freshers' Welfare
laura.durston@worc.ox.ac.uk
Hi, I'm Laura, a second year doing Psychology and Linguistics and your freshers' welfare rep! Freshers' week is so much fun but it can get a bit manic, so let me or any of the other peer supporters know if you need a hand at any time- if you're lost somewhere in Oxford at 2AM, feeling a bit overwhelmed or just need a chat. It's our job to keep you all in one piece through the week and to make sure you have the best week!