Rugby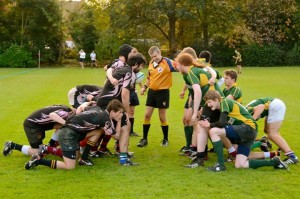 Worcester Rugby is currently enjoying a boom at the college. Having not been one of our traditionally strong sports, we burst into the top division of Oxford Rugby two years ago and held our own in that division, staving off relegation.
Whilst we have recently taken our rugby more seriously, this has only added to the enjoyment of what is, fundamentally, a social club. After all, a night out after a game is a hundred times better when we win.
We are not necessarily looking for people who've played rugby all their life. Our core value is our competitiveness. If you're a keen athlete who fancies the sport and wants to put themselves out for the team's cause, then we'd love to have you in the squad. If you're interested contact me at matthew.wilson@worc.ox.ac.uk.