Football
Men's Football 1st XI
Football is an institution at Worcester so I would encourage everyone to get involved – it is a decision you will not regret. The Men's 1st team are currently Cuppers champions, therefore we are the best college side in Oxford bar no one. Whilst we are fiercely competitive on the pitch, we also know how to celebrate winning. As we have three different men's teams and a women's team, the social side of Worcester football is excellent, with weekly bar sessions, several crewdates each term and other exciting events. If you're a keen footballer and interested in becoming part of Worcester's footballing legacy, then please feel free to contact the captain Albie Whittemore at albie.whittemore@worc.ox.ac.uk.
Men's Football 2nd XI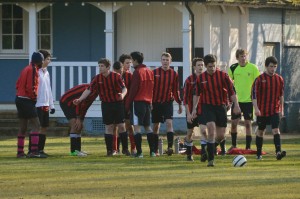 We are the reserve football team for Worcester and the best 2nds football team in Oxford. There's a full reserve league and cup next year, so there's no shortage of games for those that want to be involved. We take things a bit more light-heartedly than the firsts but are still intent on winning everything next year.
We are currently both league and cup champions. Last season we weren't just unbeaten; we won every game! But we are all about having a fun time on the pitch with a good balance of sportsmanship, competitiveness and respect.
Everybody's welcome to come down and train/play 5 a side with us on a Sunday morning or you can just email me about matches at lucas.moore@worc.ox.ac.uk.
Men's Football 3rd XI
Football is such a great sport that we want everyone to get involved, regardless of ability. The Thirdz, as we are known play competitively in the reserves league and cuppers, but we are a non-selective team, so everyone will get game time, whether you're new, want to improve your game, or here just for the fun. We like to win, but we've got a great team spirit and are here to enjoy football.
We usually train every Sunday, which is just a casual 5-a-side with the 2nds. We also have matches every week, with a chill social in the bar afterwards in the evening. Last season, the THIRDZ finished where we rightfully belong: THIRD place in the THIRD division, but we're definitely pushing for promotion.
If you are interested in getting involved in football at Worcester, then email the 3rds captain, Robert Johnson, at robert.johnson@worc.ox.ac.uk.
Women's Football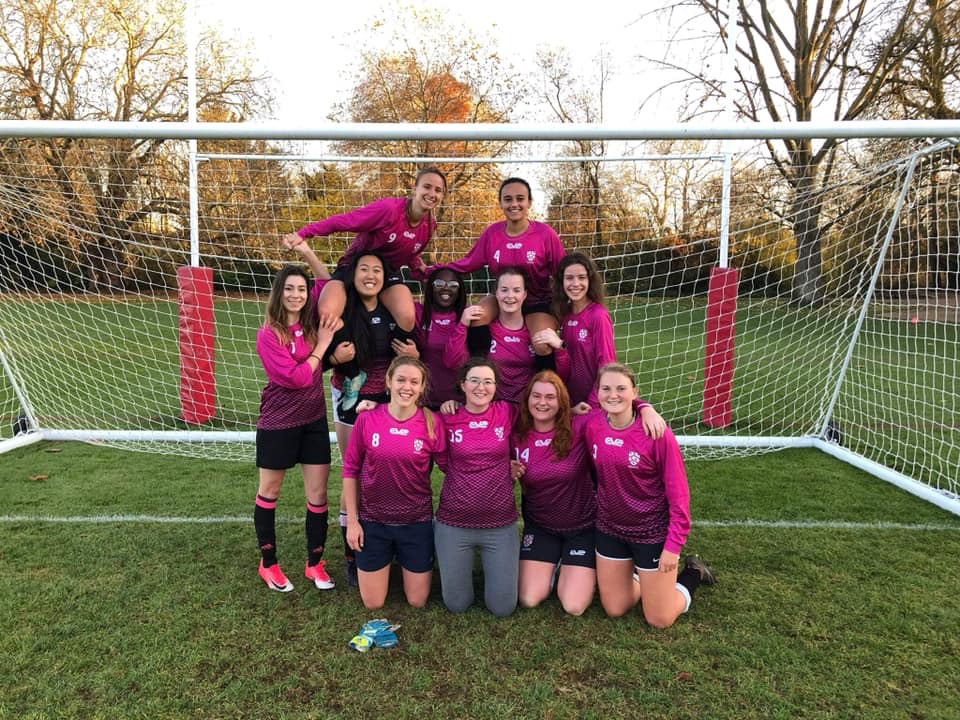 Welcome to Women's football, a.k.a the friendliest and most laid back club at Worcester! We train once a week and have league matches on Sundays throughout term as well as cuppers and five-a-side futsal cuppers. Thanks to Worcester's spacious grounds most of this happens practically at our doorstep! Off the pitch we do lots of fun social events such as crewdates, football drinks and dinners with the men's teams and it's a great way to get involved with the very popular football culture at Worcester. All abilities are welcome – many have never played before! If you have any questions please do not hesitate to email Emily Aldcroft at emily.aldcroft@worc.ox.ac.uk with anything football related or come to the College Freshers Fair to meet us!