Netball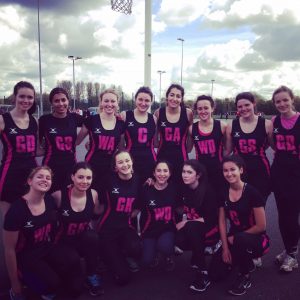 Welcome to Worcester netball! We're the biggest (and most successful) girls team at Worcester, and definitely the most fun. We have something for everyone – whether you just want the exercise, or are a bit more serious, playing netball is a really great way to get involved in college sport and social life.
We have a really high standard of netball at Worcester. The 1st team won the league last year, and we're the only college to have two teams in the top league. There are regular training sessions once a week, in addition to weekly league matches. There's also a chance to play mixed netball in Trinity term, which is always really fun and a bit more relaxed. We also have a pretty active social scene, whether it's team drinks or crew dates, there's always something going on which you can get involved in.
Hope to see you at trials on Sunday of 0th week! We'd love to see as many people trying out as possible.
If you have any questions please email Hannah Danbury at hannah.danbury@worc.ox.ac.uk for 1st team or Honor Murison at honor.murison@worc.ox.ac.uk for 2nd team.