English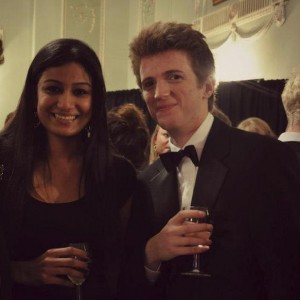 I'm Tom, and I'm just going into my second year of studying English at Worcester! Congratulations on getting into the best college ever.
The most daunting bit for me before coming here was wondering if I was 'well-read' enough – whatever that really means! You definitely aren't expected to read all the books on the reading list. I would encourage you to concentrate on what interests you. Start by just looking down the list and prioritising authors based on your previous experiences of reading them (as brief as they might have been!). Then just dip into the ones you haven't tried before and see what appeals to you. Don't force yourself to read things that you really dislike, but do give texts a chance to impress you. Just try to read as widely as possible in the time you have; don't concentrate on only one or two authors. You won't have time to read novels (particularly the Victorian ones) during term time, so the more you can read over the summer the better. If you're still not sure how best to go about tackling the list, then get in touch with me (details below) or your English college parent.
Also, you don't need to spend lots of money on books. If you can make do with copies from your local library then great: if you're the kind that likes to scribble lots of notes in the margins then usually you can find lots of the books at cheap prices in second-hand bookshops. Have a read of some of the critical texts before you get here (many of them can be viewed for free online), but I certainly wouldn't buy books from series like the Cambridge Companions as they will be accessible in both old-fashioned paper and new-fangled pdf format once you're here. Worcester does have a 'book allowance' available depending on your financial circumstance.
The tutors here are brilliant: they want to get the best out of you, and so at times they'll push you pretty hard, but they are also very happy to spend time talking things over with you if you want. They're very friendly and are only ever an email away. You'll also find that all the students in the years above you are more than happy to give you any help and advice you need. Everyone remembers the mixture of excitement and apprehension they felt at the start of first year, so you're in good company.
Studying English allows you to fit lots of extra activities into your timetable as there are relatively few contact hours each week. There's always lots happening during term time and it's really important that you take time-out from your work schedule every day.
If you've got any questions, or just want me to expand a bit on what I've said here, please do get in touch – I'll be really happy to help you, or pass you on to someone who can be more helpful. You can find me on Facebook or just drop me an email: thomas.roles@worc.ox.ac.uk